Pro-gres. E-commerce website design.
The design and development of an online store of a ceramic tiles with a focus on the content and user interaction with the website.

Features. Organization of the catalog. Universal filter products, including the mobile version. Selection and purchase of goods in square meters, pieces and packages.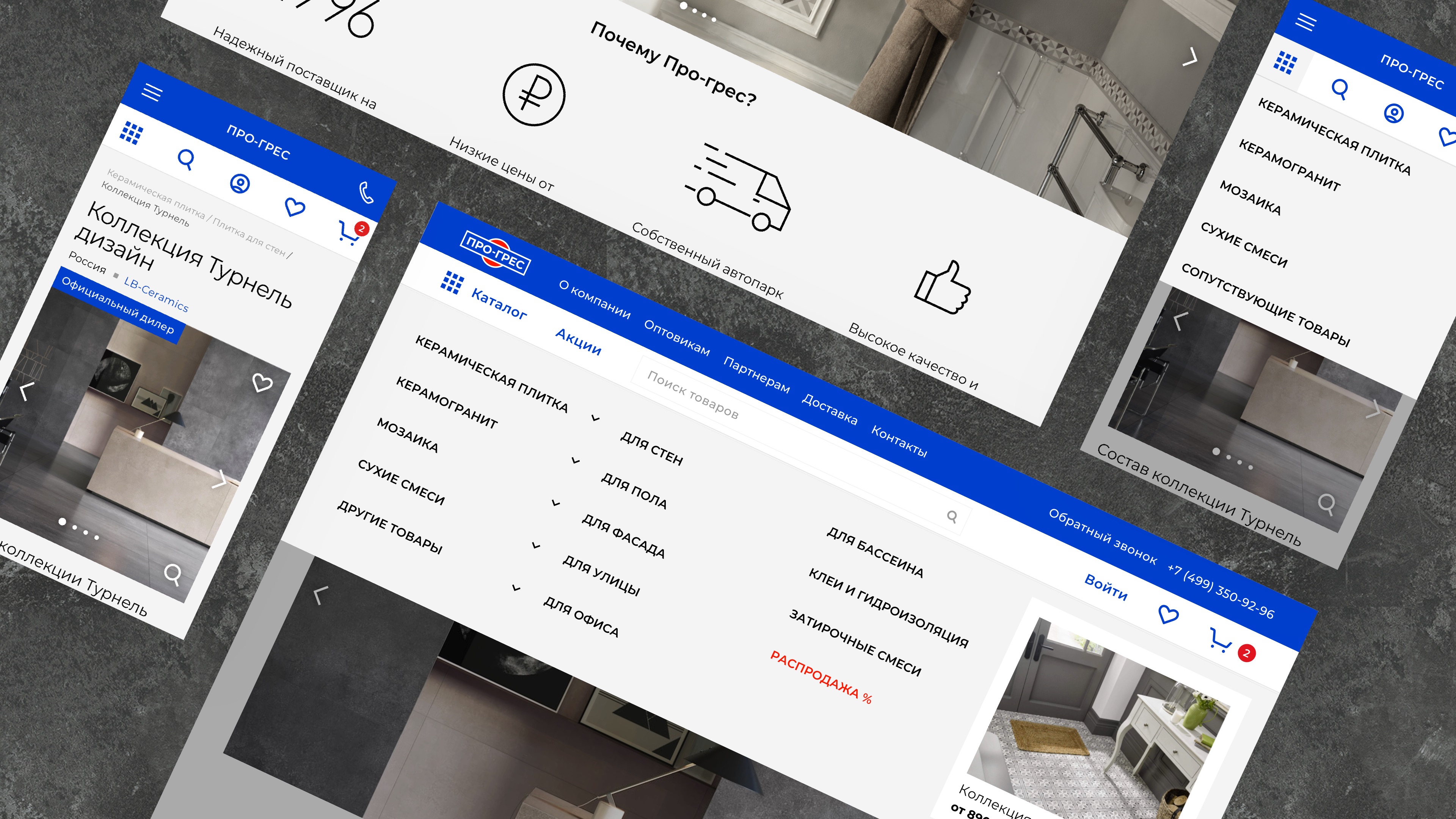 Square meter, piece or package?
Ceramic tile is a specific product. Often the user is not able to purchase 1 or 2 square meters of tiles. We got an elegant solution to make the purchase process easily. An interface allows users to input regular square meters then get as a result the price for piece or package.